[Core information 04.28] Micron lock-in storage decline, Samsung's profits fell sharply
(2023/4/28 12:36:45)
1. Micron will no longer accept lower offers for memory from May
According to Taiwan, China Electronic Times, dealers said that Micron has officially informed it that DRAM and NAND Flash will not accept inquiries lower than the current market from May, which means that Micron will no longer follow up the requirement of price decline. Micron declined to comment.
2. Destocking continued, and UMC's first-quarter revenue was lower than expected
According to Taiwan, China Industrial and Commercial Times reported, wafer foundry united held a meeting on 26, announced the first quarter consolidated revenue 54.209 billion NT dollars, down 14.5% year on year, 20.1% down 20.1%; gross margin 35.5%, down 7.9 percentage points year on year, down 7.4 percentage points quarter; net profit 16.183 billion NT dollars, down 18.3% year on year, down 15.1% quarter on quarter.
UMC's wafer shipments fell 17.5% in the first quarter, while capacity utilization fell to 70%, but the average selling price remained unchanged. Customers are expected to continue inventory adjustments in the second quarter, with wafer shipments flat and a slow recovery in the second half. UMC has continued to take strict cost control measures to ensure profitability in the recent business cycle.
UMC's automotive and industrial orders continued to grow, accounting for 17% of total revenue in the first quarter. Driven by the promotion of electronic vehicles and autonomous driving, it is expected that the content of automotive chips will continue to increase, and automotive products will be an important revenue source and the main growth power of UMC in the future.
3.Canayls: Domestic mobile phone shipments fell by 11% in the first quarter
China's smartphone shipments fell 11 percent to 67.6 million units in the first quarter, the lowest quarter since 2013, according to the analysis company Canalys.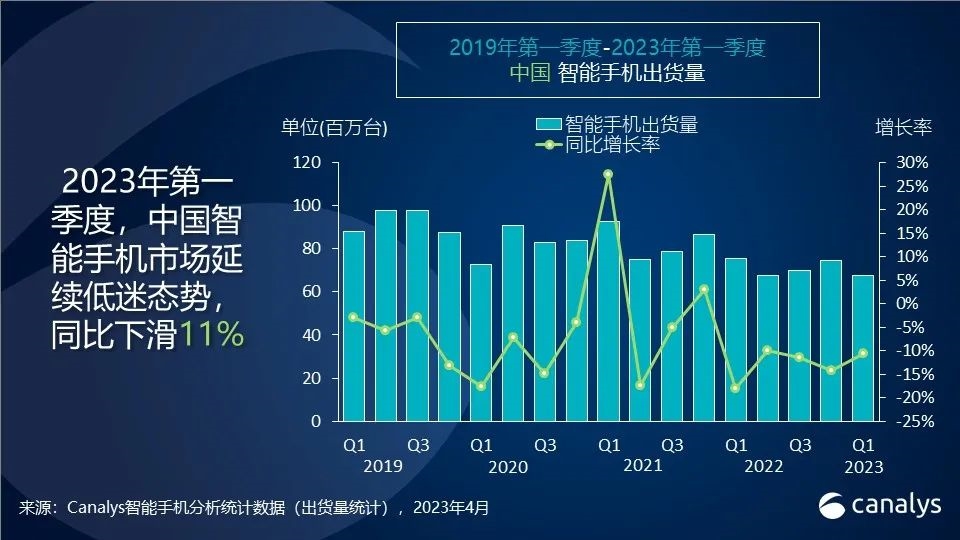 Source: Canayls
Apple shipped 13.3 million units, ranking first with a 20% share, but down 3% from a year earlier. OPPO (including OnePlus) and vivo ranked second and third, while Honor and Xiaomi ranked four or five. The TOP5 survived, with shipments falling year-on-year, with three in double digits.
Analysts pointed out that this year will be a time for manufacturers to achieve both profit and market share targets, manufacturers should avoid falling into a price war, focus on providing differentiated value, establish a moat, and improve brand stickiness.
Learn more about our links! (*^▽^*)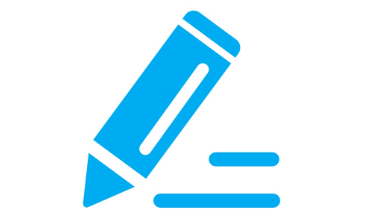 → ~~diary
^_^ 20230428